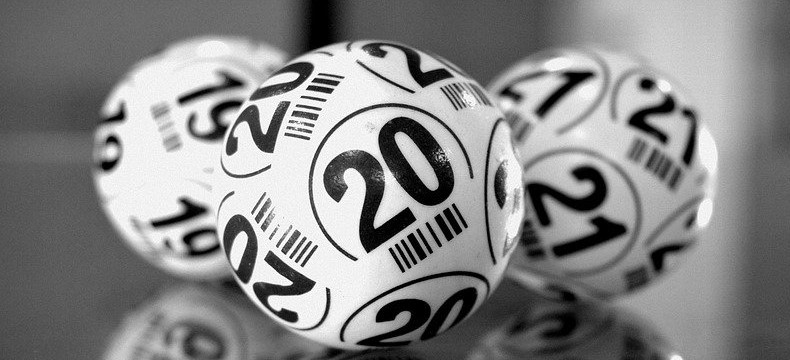 Our top lottery winning tips have been compiled to explain how to maximise your winning potential whilst concurrently minimising your chances of sharing your jackpot prize with other people. Follow some of the leading number selection strategies and select your next lucky jackpot numbers.
Basic Lottery Winning Principles
Do understand that you will never win the lottery if you haven't entered it. The more tickets you buy the better your chances of winning.
Don't spend money you can't afford to lose. Lottery is all about having fun, dreaming of a big win, and being in the game. It's not a guaranteed road to riches, so always stick to your budget no matter how tempted you may be to buy more lotto tickets.
Spread Your Numbers
There are no rules set in stone when it comes to number choice, but historically the following may just help you tip the scales and register your first big win.
Certain groups or combinations of numbers are played by hundreds or even thousands of people during a lottery draw. The problem with this is that if you played 1, 2, 3, 4, 5, and 6 and those numbers were drawn, there'd probably another one thousand people to split the prize with. In a £10 million jackpot, you could end up with a £10,000 prize win instead of £10,000,000!
Other popular combinations that should be avoided include multiples of the number 5,( 5, 10, 15, 20, 25, and 30). Another popular choice is multiples of lucky number 7: 7, 14, 21, 28, 35, 42, and 49.
Another less common practice is to use all numbers of the same value. Sometimes people will play all numbers with the value of the number 3: 3, 12, 21, 30, and 39. Suppose your primary number is 3, because your birthday is March 21. As you previously learned, 21 -- or any number with the value of 3 -- is lucky for you. However, don't use them all on the same playboard. Spread them out over several different plays.
Diversify
The lotto's that we have in our stable offer jackpots of such dizzying numbers that sometimes one can become desensitised to the word "millions"!
Think of it like this; if you had £800,000 (AUD 1.2 Million or ZAR 10.2 Million) cash sitting in your bank account right now, how would you feel? £800,000 is an immense amount of money by anyone's standards, and yet it's not even a third of an average UK Lottery midweek jackpot.
Therefore if you really want to play the smart game, "diversify". Of course one should always play for the massive jackpots (that's what dreams are made of!) but understand that our savvy members quietly prefer the "small" jackpots, those of only (only!!) £2-6 Million. They generally offer higher winning odds and are lower priced to enter than their illustrious bigger brothers. Just ask any of the 2,700+ millionaire UK Lottery winners what their lotto of choice is.
Avoid The Birthday Number Syndrome
Picking birthdays is done by a lot of people (40% of all lottery players to be exact!). And whilst this method obviously produces a random number, using only the numbers 01 - 31 limits your range of play. Once again, more people choosing this method means that any jackpot winnings will potentially be diluted further than using the full range of numbers available.
Subscribe
It's Murphy's Law that the one draw you forget to buy lottery tickets for is the one time your lucky numbers are drawn. Players who purchase in advance, either through bulk subscription, monthly subscription, or just playing their own number set up to 52 weeks in advance are in effect, insuring themselves against this problem.
So if you think of playing lottery subscriptions like your "dream lifestyle" insurance policy you'll always be able to keep your dreams alive until your big win comes along. 
Start A Lottery Pool
We've all heard of the office lottery pool, and so if you're not already a member of one of these fun clubs, why not start your own lottery buying group with friends, family or work colleagues? Pooling your money obviously allows one to purchase a lot more lottery tickets, in turn increasing your chances of a major win.
Whilst this strategy obviously means winnings are divided between you and your friends, it also gives you a greater winning chance, and if we're really honest, would it be that upsetting splitting a £100,000,000 Euromillions Superdraw win between 5 of your buddies if the alternative is a cheque for zero! 
Join A Lottery Syndicate
Joining a lottery syndicate greatly increases your chances of hitting the jackpot through increased buying power. Simply put, lottery syndicates buy tickets in bulk, play a bigger variety of different numbers and thereby increase their chances. In fact, it is estimated that every one in four jackpots won in UK lotteries are won by a lottery syndicate.
Check Your Ticket
It might seem obvious, but there are actually plenty of lottery winnings that go unclaimed. For example, one of the largest unclaimed jackpots was a 64 million winning ticket in the EuroMillions draw that eventually went toward a charity. When the draw takes place always be sure to double-check your numbers, or you can keep a journal where you keep a record of your chosen numbers and the date that you purchased your ticket.
Don't Use Numbers That Someone Else Has Provided (tip service / astrological predictions or fortune cookies)
Whilst undoubtedly being fun, the problem using any form of number tips in the public domain is that there will invariably be a large number of other people picking the same or similar numbers because they used the same service. And therefore any jackpot prizes will be divided by the total number of people matching the same numbers on that draw.
As an example; An investigation was launched by USA lottery officials in 2005 after no less than 110 people laid claim to the second prize New York State lottery winnings of over £150,000. It was only when lottery officials found that the winners had all played numbers printed inside fortune cookies made by a local confectionery factory that the winnings were finally released (the numbers 22, 28, 32, 33, 39, 40 we're printed on thousands of fortunes). Just imagine winning that second prize and not having to share it with 110 other people!
Don't Make "Pattern" Choices
Another very popular method of choosing lotto numbers is selecting numbers that, when marked in the squares, create a design on the playboard. Common patterns are horizontal, vertical, and diagonal lines; letters of the alphabet such as X or M; the four corners and centre of the play slip; zigzags; and crosses. Even if you do win, playing popular ticket patterns will reduce your share of the jackpot -sometimes significantly.
Don't Choose Recently Drawn Numbers
It's never a good idea to choose numbers that have been drawn recently. The common belief is that recent numbers are lucky numbers, but this isn't true, in fact, picking previously drawn numbers may actually hinder your chance of winning.
One of the best ways to choose your online lotto numbers is at random. Pull numbers out of your head, or use our quick pick facility that draws them randomly for you. This way, if you do win the jackpot, chances are you won't be sharing it with ten other people.
Tips From A 7 Time Lottery Winner
Richard Lustig has to be one of the "luckiest" lottery players in history. With 7 grand prize wins under his belt, Lustig has spent years refining his formula for improving your chances when playing the lottery. Here are a few of his techniques that everyday lottery players can use when trying to hit the jackpot:
Avoid Picking Birthdays. Choosing birthdays limits you're limited to numbers between 1 and 31, that's only half of the available numbers to choose from. Also, because choosing your birthday is such as overused technique, if you win you're going to be splitting the pot with more people.
Stick With Your Numbers. Specifically, if you find that a group of numbers work for you, stick with using these numbers. Lustig has said that, "Remember, a set of numbers wins the grand prize, not individual numbers." Lustig suggests that you favor groups of numbers instead of individual numbers.
Play Consistently. "Never miss a drawing in the game you're playing,"Lustig says. This will help you get a better idea of how many ways the winnings are usually split, how much the draw usually pays out and if there are any patterns in the numbers.
Set A Budget. "One of the things that I preach to people all the time is budget, budget, budget," Lustig says. Decide on a amount you want to spend each month and stick by it.
The Delta Lotto System
Another popular method used to pick winning lotto numbers is the Delta Lotto System. The system was developed using a mathematical study of winning lottery combinations, using the theory that buy only picking numbers between 1 - 15. Let's going through the steps of the Delta Lotto System individually:
Step 1. Start by choosing three low number's preferably numbers less than 8. According to the Delta System, at least two numbers under 8 are going to be drawn on a winning ticket around 60% of the time.
Step 2. For your fourth number, pick a number close to 8. It can either be slightly bigger or smaller than 8.
Step 3. During this step you will pick two more numbers. These numbers must be bigger than your previous 4 numbers, but not larger than 15.
Step 4. This is where you choose your highest number. Add up all your previous numbers and use the total of those as your final pick. Keep in mind that this number should not be more than 15 numbers bigger than the number that you picked during the previous step.
Step 5. This is the final step in the Delta Lotto System. Simply mix up your five chosen numbers into any random order. Good luck!
Hot Deal Right Now!
Welcome bonus 200% up to C$600 + 120 free spins
How to Play Smart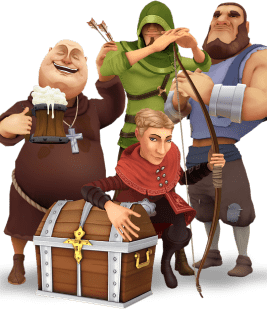 Think with your head, not with your heart.
Invest into things you're familiar with.
Look at the big picture.
Cut your losses.
Find the best odds. Read our online casino tips and tricks and play smart.
Latest News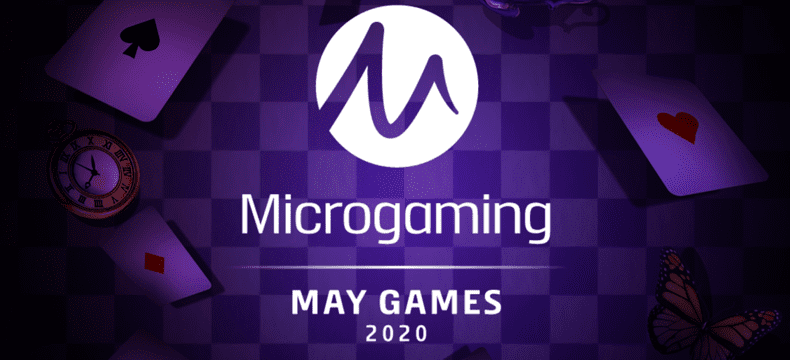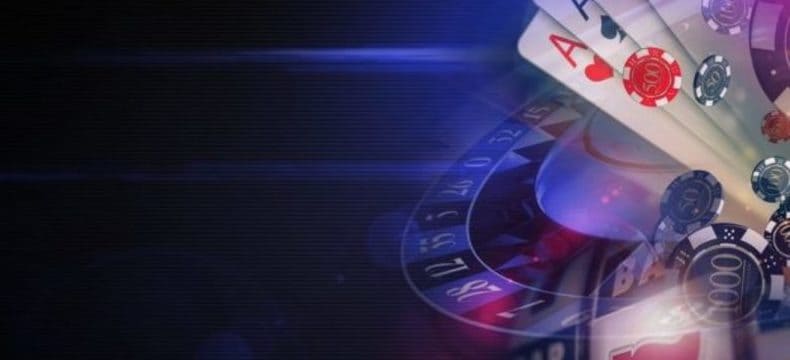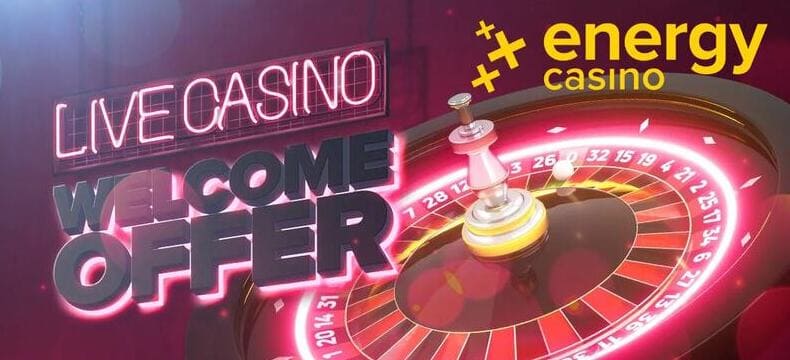 Why Choose Us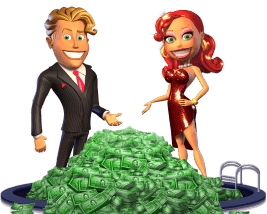 If you would like to enjoy the greatest classic and non-traditional casino games in 2019 without any financial risk, you'll be thrilled to know that such an opportunity exists at your fingertips. It is possible to play casino games for free, just for the pure excitement of competition or to get a feel for the website and its games before committing real resources.
Hot Deal Right Now!
Welcome bonus 200% up to C$600 + 120 free spins
Our Mission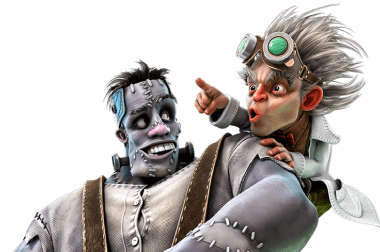 We are here to guide you through the jungle of online casinos and the ever increasing variety of online casino games.
With the information provided, you should be able to narrow down your choice and find the best fit for you. Be it recreational playing or gambling as a professional endeavor, we are here to offer advice every step of the way and help you make an informed decision.